We at Geeks For Your Information are very pleased to offer 


O&O Software Christmas 2021 Blowout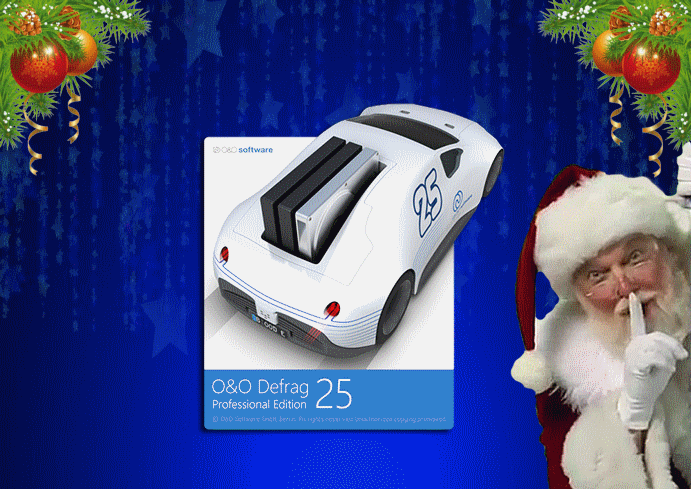 We would like to thank

O&O Software GmbH

for sponsoring the giveaway prizes.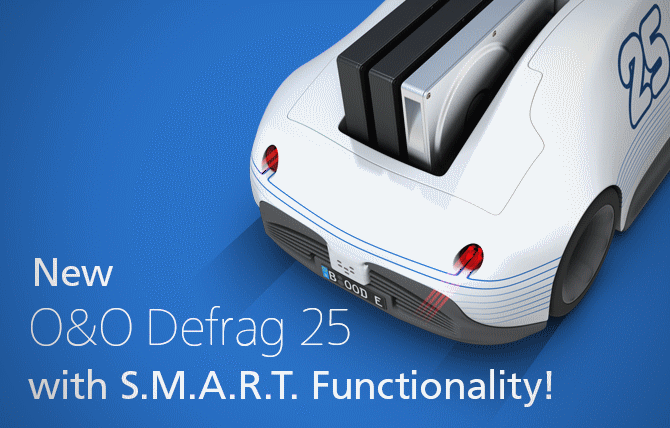 O&O Defrag 25 Professional Edition
The new version
O&O Defrag 25 Professional Edition
not only speeds up systems, extends the life expectancy of hard disks and provides increased security but it can now also optimize and speed up PCs and servers over a Smartphone or Tablet! It is for the first time a Hybrid solution acting as a desktop solution and web app simultaneously. It is particularly with older systems where significant improvements in performance can be achieved using O&O Defrag, which often postpones the need to acquire a new PC for a long period of time. This not only saves money but also substantial resources. O&O Defrag 25 is O&O Software's best clean-up program yet. Only a professionally tidy and organized hard drive or SSD can be fast – and live even longer.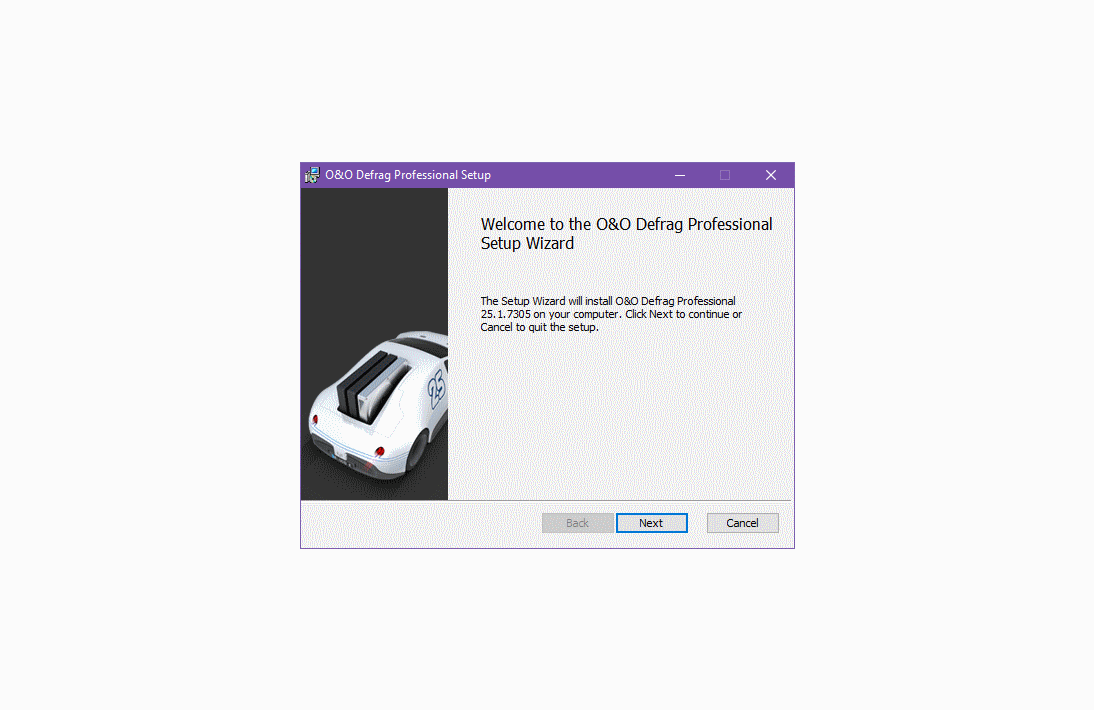 For years O&O Defrag has extended to loyal users around the world significant improvements in performance particularly with older systems postponing the need to acquire a new PC for a long period of time thus substantial savings on money and resources benefits all users. O&O Defrag has clear graphics that display which defrag action has led to which optimization success. SSDs save file fragments on up to 10 memory cells. The
SOLID
method
(new)
defragments these file fragments so that only one memory cell will need to be read in the future. And it does so by going easy on resources and hardware. SOLID can be used on both SSDs and HDDS.  
Product features
"Install & That's All": After installation, no further settings need to be configured. The programselects and implements the defragmentation method best suited to the system


SOLID/Quick: This method, developed specifically for SSDs, performs a superficial optimization of the SSD, such as erasing the free space. This method is gentler and faster.


SOLID/Complete: This method, developed specifically for SSDs, is a thorough optimization of the SSD.


ClusterView with SSDs: In order to represent the degree of fragmentation of an SSD, the ClusterView now maps the logical structure of an SSD so that, accordingly, 6 blocks are combined into one.


Fragment Filter to identify the most fragmented files on a drive


O&O DiskCleaner


Time View to see which defragmentation activity results in which successful optimization


Easy-to-Use: Ideal for Beginners and Professionals


Even faster system and program starts


Defragmentation time reduced by up to 40%


Defragmentation of locked files


Lifetime Performance Statistics


Optimizing systems with Thin Provisioning


Supports 64 bit versions of Windows 10, Windows 8 and Windows 8.1

Latest version is O&O Defrag 25.2.7405 (22-Dec-2021)
O&O Defrag 25 Professional Version 25.2.7405 (22-Dec-2021)
* NEW / CHANGED FUNCTIONALITIES 
Windows 11 drive activity bar compatibility fixes

NEW in O&O Defrag 25 Pro!
NEW: S.M.A.R.T. Functionality to let you monitor your PC's health



In O&O Defrag 25 the S.M.A.R.T. functionality has been integrated for the very first time. This indicates the "health status" of hard disks, SSDs and RAIDs whenever there is any problem. Such a problem could be a high temperature or an error reported by the drive itself. If there is anything unusual going on, a message will be displayed in the Windows Action Center. This functionality notifies users of any problems and gives early warning about any impending crash of a disk. 




NEW: Drive activity display in the Windows taskbar



In the new O&O Defrag version, read and write accesses on the computer will be more visible. Users can see have the read and write operations currently being run on any drive displayed in the taskbar. A search on the respective drive can be started by right-clicking.




The number one cause of slow PCs



The Problem: Every file system is fragmented. This means that over time, files will no longer be filed consecutively but, instead, be scattered across the computer's entire storage area, slowing down access to these files. This problem doesn't just apply to hard disks but to SSDs as well. Over the course of time SSDs save file fragments over more memory cells than are necessary. This, in turn, leads to a continuous slowing down of the read and write processes, just as we experience on hard disks.



The Solution: This is where O&O Defrag 25 goes to work with its Install & That's All feature.



O&O Defrag 25 will configure and run all settings automatically, according to the specific requirements of your system. Scattered file fragments will be reconnected and saved in fewer memory cells. This leads to fewer read and write accesses to these memory cells. The result is the hard disk and SSD running faster and their life expectancy increased on account of reduced read and write accesses.




Unique: Install & That's All



With O&O Defrag 25 Pro the Install & That's All feature takes system optimization to another level. You can simply install the program and let it do its work. It will intelligently carry out whatever is needed on your PC on its own. O&O Defrag 25 will configure and run all settings automatically, according to the specific requirements of your system. Maximum performance practically out of the can.

Version 25 for automatic speed and monitoring! And should you wish you can of course manually setup, configure and schedule the optimization of your system yourself.

New features at a glance
New: Notification of your PCs health status with S.M.A.R.T. functionality.

New: Drive activity display in the Windows taskbar.

New: Revamped Design and Displays.

Note: O&O Software guarantees full functionality under Windows 11 for its top products. All affected products are either compatible with Windows 11 when they are released or a corresponding version will follow. This operability will be ensured by either low-cost upgrades or, in the case of minor upgrades (smaller version changes such as from 25.0 to 25.5), provided free of charge.

O&O DiskImage 17 Professional Edition
O&O DiskImage 17 Professional
is the latest of O&O Software's product line for disk imaging/backup. O&O DiskImage is the reliable and affordable solution for protecting your private or professional data. O&O DiskImage provides you with everything you'll need to protect your data just like an IT specialist: it lets you image and restore entire Server systems as well as individual files. 
O&O DiskImage enables the convenient and efficient duplication (or archiving) of entire operating systems and individual disks. O&O DiskImage can back-up entire computers, single drives and files even during running operations. 
Along this line O&O DiskImage can effectively restore those backed-up
(entire)
computers
(via bootable medium under Windows PE or it's new DiskImage To Go),
entire disks
(whether it be restoration of entire storage volume, or restoration as MBR/GPT or dynamic disk)
, individual drives (whether it be -- single drives (partitions/volumes), primary, extended and logical partitions, simple, spanned, mirrored volumes, system areas, Master Boot Record or any combination of the above mentioned objects), and files/folders to their normal/familiar working environment back in less amount of time, whether it be onto the original computer or to dissimilar hardware
(--have changed a motherboard on the target machine or have bought a brand new PC through it's M.I.R. -- Machine Independent Restoring)
. It also supports SSD drives and the latest UEFI System.  
Users who wish to save their data to an external storage medium can take advantage of the integrated plug-and -play functionality which backs up and synchronizes selected files and folders automatically. This automatic-backup feature is ideal for users who because of their busy schedule forget to carry out regular backups. This feature, once configured, will function to run by itself.   
O&O DiskImage 17 Professional
has a built-in wizard that accompanies a user step-by-step through the creation of an automatic data backup. This significantly easier to use backup functionality enables even novice users to create a reliable and fast backup of their data immediately. O&O DiskImage not only offers an intuitive user interface , but also an extensive scripting interface that allows professional users to perform all functions of the application in batch files or custom applications.  
To optimize the memory requirements, the user can specify the maximum number of backups that should be saved so that old ones are automatically replaced by new images. To offer increased data security the program also clearly displays those drives that have not yet been imaged or backed up so that the user can bring their security up-to-date.  
Why you must backup your data!
A regular backup is still something that many users prefer to avoid. At least that is until they suffer their first loss of important files as a result of software, hardware or user error: that's when it becomes crystal clear just how valuable a reliable and up-to-date backup really is! When you back up a PC, O&O DiskImage saves all personal files as well as hard drive information and individual settings. This not only protects irreplaceable files but, in a worst case scenario, also saves you the trouble of having to carry out a time-consuming new setup of programs and the Windows operating system. If you need to restore the Image onto a new PC with different hardware then O&O DiskImage 17 can do this no problem. The integrated MIR function
(Machine Independent Restore)
enables this for you regardless of the hardware manufacturer or setup.
Product features
Backup an entire computer with the push of a button

Backup system and hard drives, clone drives and entire disks

Brand new file-based backup: now twice as fast as ever before – backup and restore individual files and/or folders

Direct creation of VHD/VHDX

Monitoring and warning of security risks

Incremental/differential backup: back up only the changes

Easily restore files, folders, drives and disks

System restore onto different hardware (M.I.R.)

Create a Windows Boot system directly from within the program with driver integration

Plug-and-play: Selected files and folders are automatically backed up and synchronized

Variable pixel density settings: adjusts to the selected DPI setting of the connected monitor

New and enhanced functions Control via Command Lines

Supports Windows 11, Windows 10 and Windows 8.1

Backups that were created on older Windows versions 8 and 7 with earlier versions of O&O DiskImage can still be restored.  
Latest version release is O&O DiskImage 17 Professional Edition 
version 17.2.439 (24-Nov-2021)
Changes in O&O DiskImage 17 Professional Edition version 17.2.439 (24-Nov-2021)  
Contents of the file backup are not displayed during recovery

Date format is displayed incorrectly

Crash when switching to "Tasks and Reports" after UI startup

New in O&O DiskImage 17: Comprehensive VHD / VHDX functionality



With the new version 17 it's possible to convert image files made with O&O DiskImage into Microsoft Virtual Hard Disc (VHDX as well as VHD) image files. This can be especially useful if someone wants to first "rehearse" migrating from Windows 10 to Windows 11 because it can be done using a virtual machine created on the current system.

The new O&O DiskImage 17 can also create incremental and differential images of virtual drives. Combining or mounting these images is also possible. Whenever there's a backup available, it only takes a few seconds to access any files that are needed. Work on the computer can then be continued without any loss of time or important data.



O&O DiskImage 17 with its own recovery partition



Normally with a backup or imaging program you need to create a boot medium (USB) to boot up your system if something goes awry. This you have to either carry around or store somewhere safe in case disaster strikes.

Thanks to the integration into the system, the O&O DiskImage RecoveryPartition can be accessed immediately so that the last system image can be restored directly. If the Windows operating system does not start or if faulty drivers have to be uninstalled – with the integrated recovery environment, all O&O tools are available to make the system operational again as easily as possible. Not only is this much more comfortable and quicker for the user, it also provides them with an extra level of security as this medium cannot get lost or damaged as easily as a "portable", external one.



O&O DiskImage To Go



Previously, in addition to regularly backing up your machine, you also had to separately create an O&O DiskImage boot media to restore that backup. Everything is easier now! The new O&O DiskImage To Go function automatically turns an external hard drive (or USB flash drive with enough storage space) into an O&O DiskImage boot medium and marks this disk as the preferred storage medium for future system backups. As soon as you then connect this external USB hard disk to your computer, O&O DiskImage 17 automatically creates a backup. This makes it easy to create a recent backup. And if something really happens to your computer or you want to transfer your system and all your data to a new computer, then with the O&O DiskImage boot medium you can restore the backup stored on it with just one touch of a button. Without the hassle of searching for the boot medium and the external hard drive with the backup. It has never been so easy to ensure the security of your data!

O&O Software licenses for this giveaway/contest
O&O Software GmbH has provided Geeks For Your Information Forum five (5) licenses of O&O Defrag 25 Professional Edition and O&O DiskImage 17 Professional Edition as

Christmas 2021

giveaway/contest prize
(license prizes are lifetime / version limited)
As

Christmas 2021

gift, everyone can join in this contest including approved

"new members"

. 


Note:

'new members' must have posted in the "Introduction" section HERE to qualify.
1. Please answer the question below.  



"Share feedback to  O&O Software about O&O Defrag and O&O DiskImage  and why do you want to win a license of O&O Defrag 25 Professional and O&O DiskImage 17 Professional?"



Post your reply as contest entry

WITH

your social media share.  Please see sample entry below.
2.

REQUIRED:

Please share this giveaway by pasting the code below in your Facebook/Twitter/Google+ Account.  

(Share is

NOT

limited to popular social media sites like Facebook, Twitter, Google+, and Instagram.)
Quote:Geeks For Your Information Forum [Official] O&O Software Christmas 2021 Blowout
https://www.geeks.fyi/showthread.php?tid=16274
Optional:

You may want to like/follow O&O Software's social networking sites as added support.
3. One entry per IP address ONLY.

WE WILL BE CHECKING!



If there are any questions / concerns pertaining to the giveaway/contest please get in touch with me through PM.

Do not post it in this thread.

Doing so will merit a

warning

and ultimately be

banned

from entering further giveaway/contests.
Each of the

FIVE

(5) winners will get one license of  O&O Defrag 25 Professional and O&O DiskImage 17 Professional
Winners will be selected by

random.org

and once posted,
winners will only have 5 days to send a PM to claim their prize. 
Please include your details (

Name / Email

) in your PM claim.
NO CONFIRMATION

FOR THOSE WITH INSUFFICIENT/INCOMPLETE DETAILS.
Prize will be

FORFEIT

if a PM claim is not received within the specified timeframe.
Prize will be

FORFEIT

if a PM claim is "not confirmed".
The Giveaway will run 
from December 10, 2021 to December 30, 2021