09 December 19, 15:17 (This post was last modified: 16 December 19, 20:31 by jasonX. Edit Reason: added box image )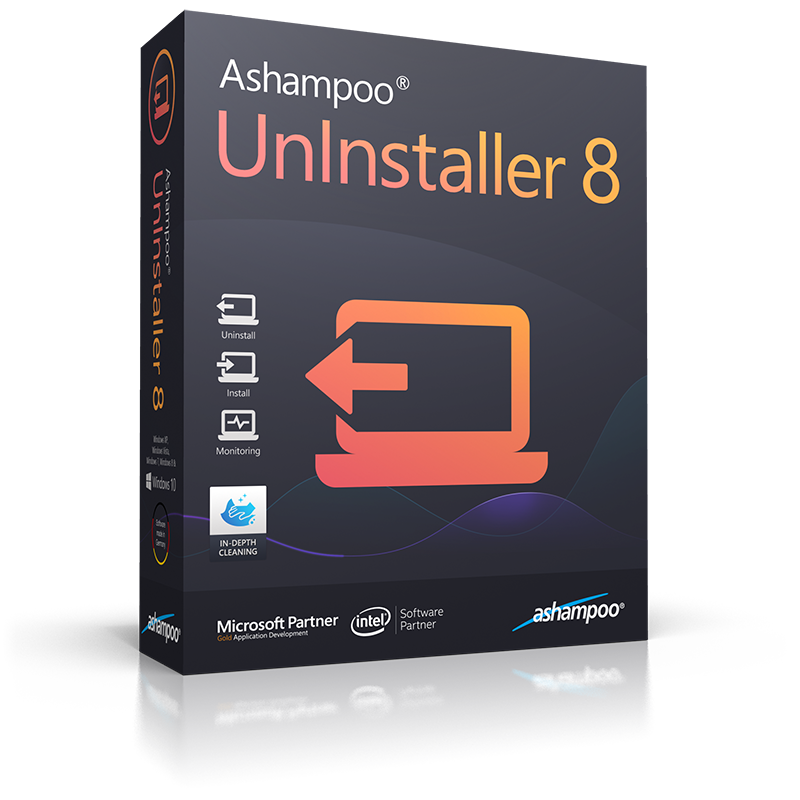 Completely eliminate unwanted programs, toolbars and plugins - for a faster, cleaner and more secure PC!
Ashampoo UnInstaller 8 is the solution to install, test and, if needed, uninstall applications with absolutely no leftovers. You are in control of what stays and what goes on your PC! Eliminate unsolicited software installations, browser extensions and toolbars at the click of a button! The program carefully monitors each installation to allow for total removal, including temporary files, later on thanks to detailed logging and Deep Cleaning technology! The built-in snapshot feature allows you to compare different system states and instantly identify any and all changes made by installers or programs.
More Info:
https://www.ashampoo.com/en/usd/pin/2003...nstaller-8
System requirements:
Windows 10/8/7
Register:
https://www.ashampoo.com/frontend/regist...amodbjsip6
Download:
https://www.ashampoo.com/en/usd/dld/2003/uninstaller-8/