06 December 18, 14:15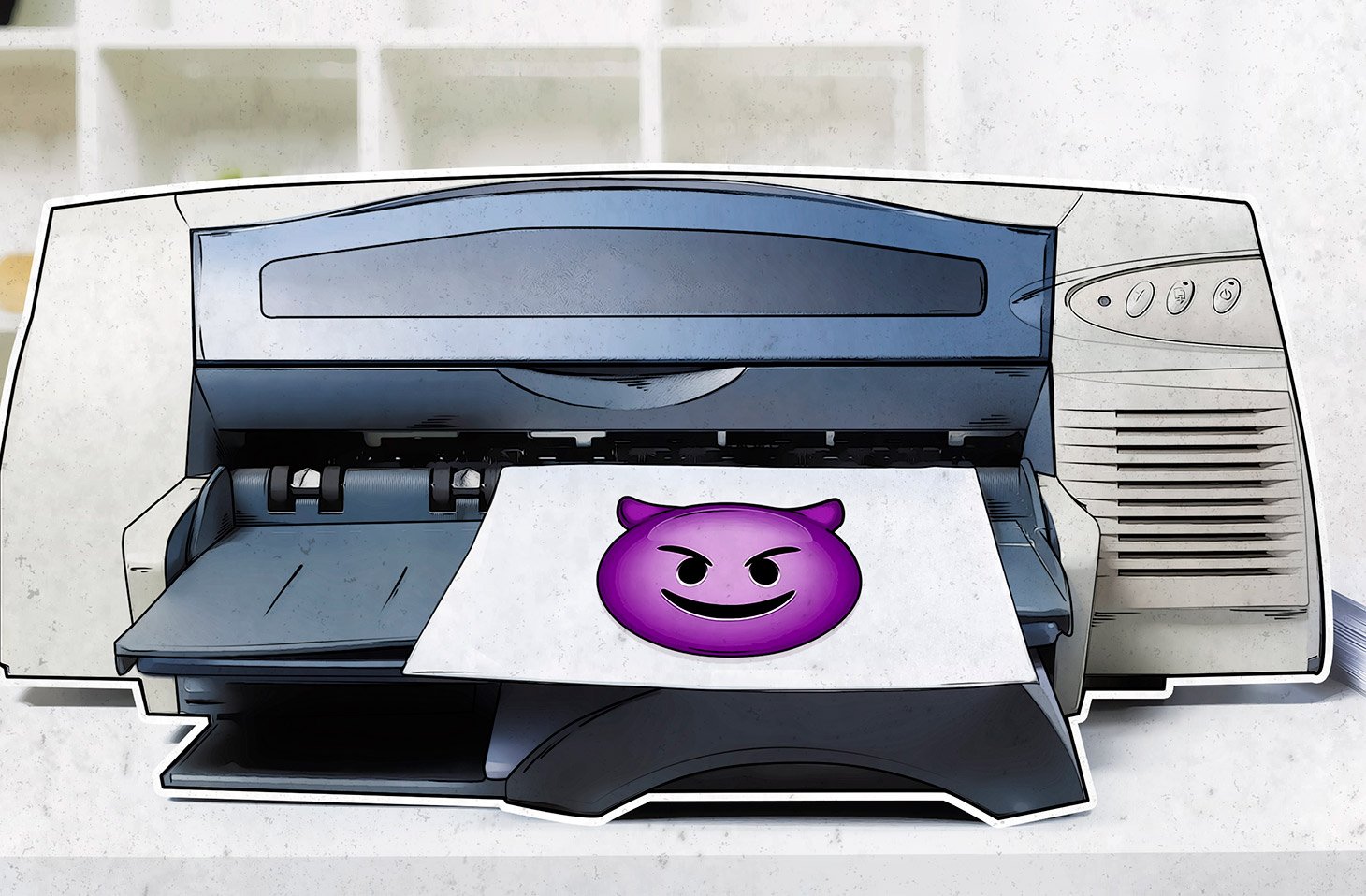 Quote:One quiet evening, you suddenly hear a sound. It's the printer in the next room, and it's furiously printing something no one requested. You take a look and see that it's printed a leaflet urging you to subscribe to a well-known YouTube channel.

A few hours later, the printer suddenly spits out an ad from a company promising to advertise goods through printers, and then starts incessantly printing all kinds of gobbledygook, mostly of extremely dubious content. What the hell is going on? Your printer's been hacked, that's what. And not only yours.



Printers like PewDiePie



The above case is real, and quite recent: Last week 50,000 printers worldwide suddenly became fans of PewDiePie, the youtuber in question. One of them was even a receipt printer at a police station, which probably raised a few eyebrows.

Here's how it happened: Somewhere, a hacker was bored — and a bored hacker means trouble. It seems he had just spent four hours playing Destiny 2 nonstop. If you've ever played this game, you can imagine his frame of mind. After Destiny 2-ing, he was itching to hack something, and with that in mind, he logged into Shodan, a service that allows you to search for Internet-connected devices, also known as the world's first search engine for the Internet of Things.

The hacker decided that he would target printers and get them to print something funny (in his opinion), and so that's what he did. According to the hacker (who told the whole story himself on Twitter, where his handle is @HackerGiraffe), he skimmed through the available information on printer protocols and the corresponding ports, and then looked for the ports on Shodan. There, he discovered more than 800,000 devices online with these ports open. He selected the first 50,000.

He decided it would be funny to print a leaflet in support of famous vlogger PewDiePie, whose YouTube channel is in a battle with another channel, T-Series, for the title of most popular in the world. The message urged recipients to subscribe to PewDiePie and unsubscribe from T-Series.
Full reading:
https://www.kaspersky.com/blog/hacked-pr...pie/24842/