16 November 18, 09:01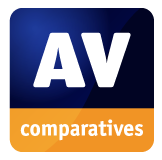 Quote:

Introduction



The Performance Test evaluates the impact of anti-virus software on system performance, as programs running in background – such as real time protection antivirus software – use some percentage of system resources. Taking these tests as reference, users can evaluate their anti-virus protection in terms of system speed (system performance).

For further details please refer to the methodology documents as well as the information provided on our website.



Please note:

 We want to make clear that the results in this report are intended only to give an indication of the impact on system performance (mainly by the real-time/on-access components) of the consumer security products in these specific tests. Users are encouraged to try out the software on their own PC's and see how it performs on their own systems.
Full reading:
https://www.av-comparatives.org/tests/pe...ober-2018/