07 November 18, 16:29 (This post was last modified: 07 November 18, 16:31 by harlan4096.)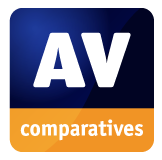 Quote:

Introduction



Good malware detection is very important to find existing malware that is already on a system. However, a high protection or detection rate of a product does not necessarily mean that a product has good removal abilities. On the other hand, a product with low detection rate may not even find the infection and therefore not be able to remove it. Most AV vendors may by now already have addressed and fixed/improved the next releases of their products based on our findings in this report. Some users may wrongly assume that anti-virus products just delete binary files and do not fix anything else, e.g. the registry. This report is also intended as a little informational document to explain that professional anti-virus products do much more than just deleting malicious files. We advise users to make regular backups of their important data and to use e.g. imaging software so that they can restore their systems if necessary.
The test was performed from February to October 2018 on an up-to-date Microsoft Windows 10 64-Bit (English) system.
Full reading:
https://www.av-comparatives.org/tests/ma...lt-details