Getting in touch with Avast Customer Care
Avast
is a customer-centric organization, and they do take their customers satisfaction very seriously. The information below are some ways to contact Avast Customer Care. 
By Phone
The contact phone numbers can be used by our customers during specified working hours, and my colleagues will provide support for majority of general inquiries and not too technically challenging issues. Contact Numbers are below:
US/Canada: 855-745-3255
Australia: 1800 673 935
Brazil: +55 11 3538-3538
China: +611 800 673 935 (English Only)
France: +33 805223154
Germany: +49 800 724 4560
Japan: 03-4589-4836
Mexico: +1 855-745-3255 (English Only)
Taiwan: +611 800 673 935 (English Only)
United Kingdom: +44 800 048 8941
Note:
Avast users can also arranged support via phone using the Avast support link in "Email and Chat".
Email and Chat
Avast email and chat support is available 24/7.  Avast Support encourages all users to visit the link below for questions or concerns and they will be more than happy to address it. 
Avast Customer Care Support Link
Direct Link to submit a ticket
To contact Avast Customer Care via email Avast users are encouraged to submit a ticket (even without logging-in to your Avast account). 
Via the support link
Go to the given Avast Customare Care suport link
HERE
(also seen above) and follow the numbered guide below.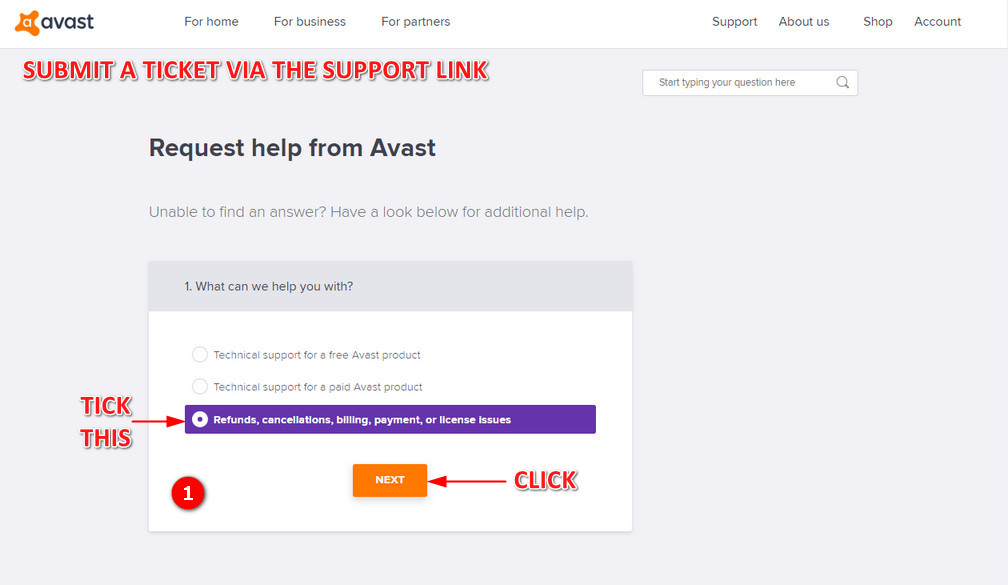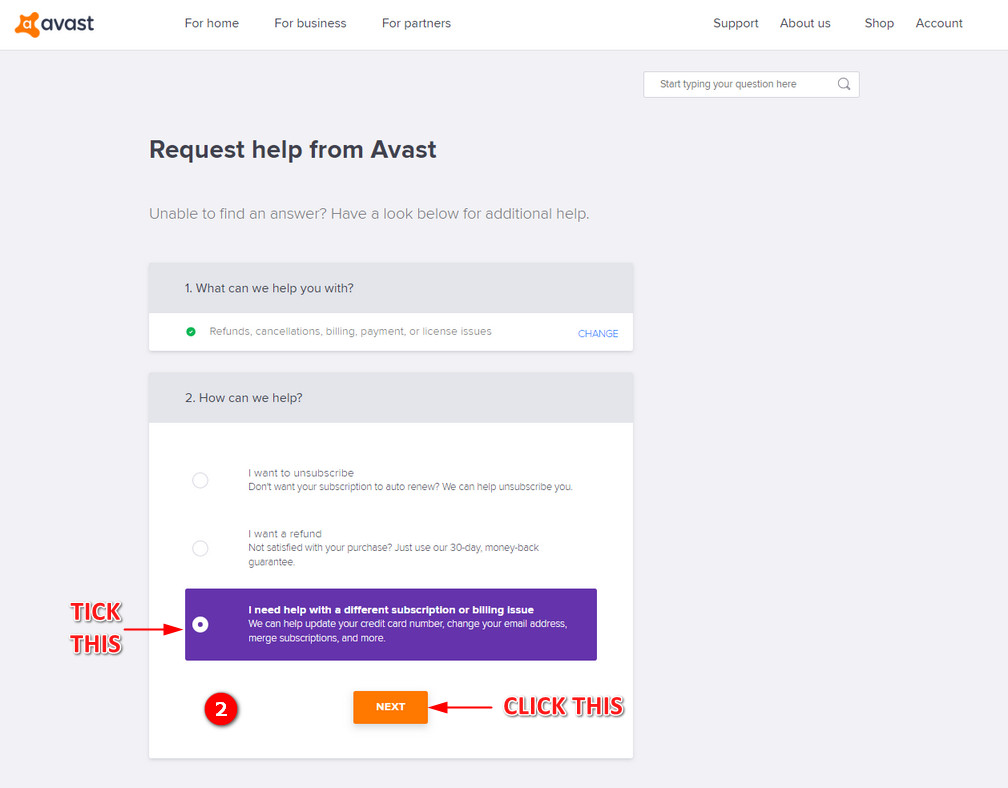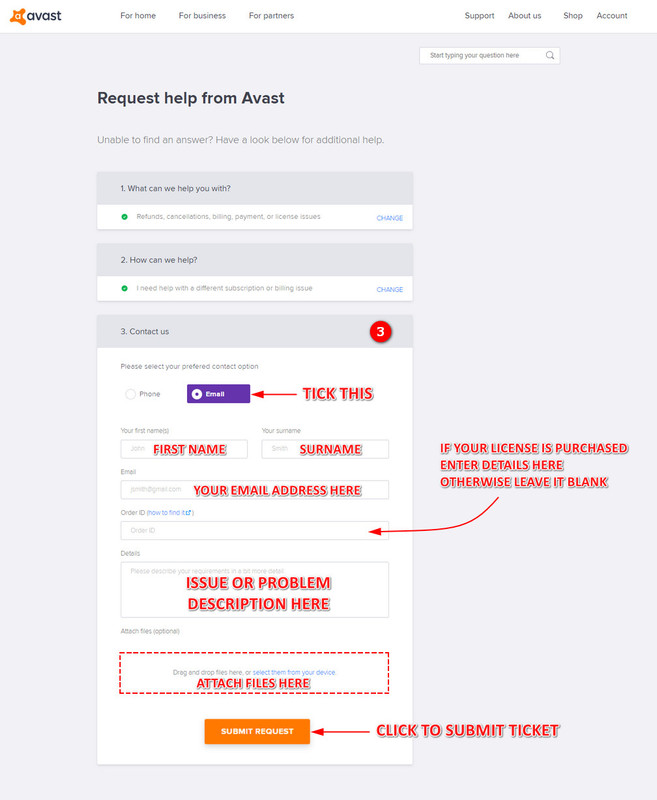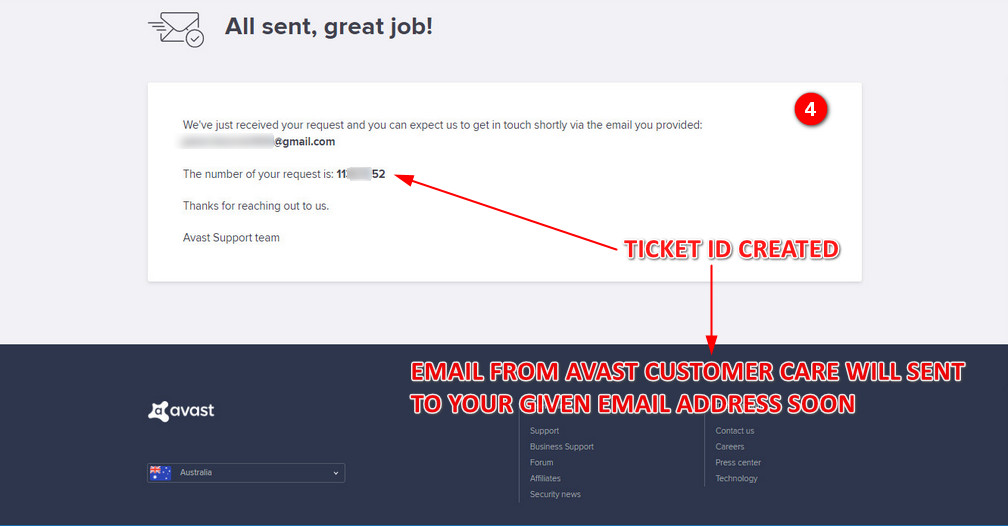 Via Avast Account interface
Avast users can go to the Avast Account log-in page
HERE
, log-in with their credentials and follow the numbered guide below.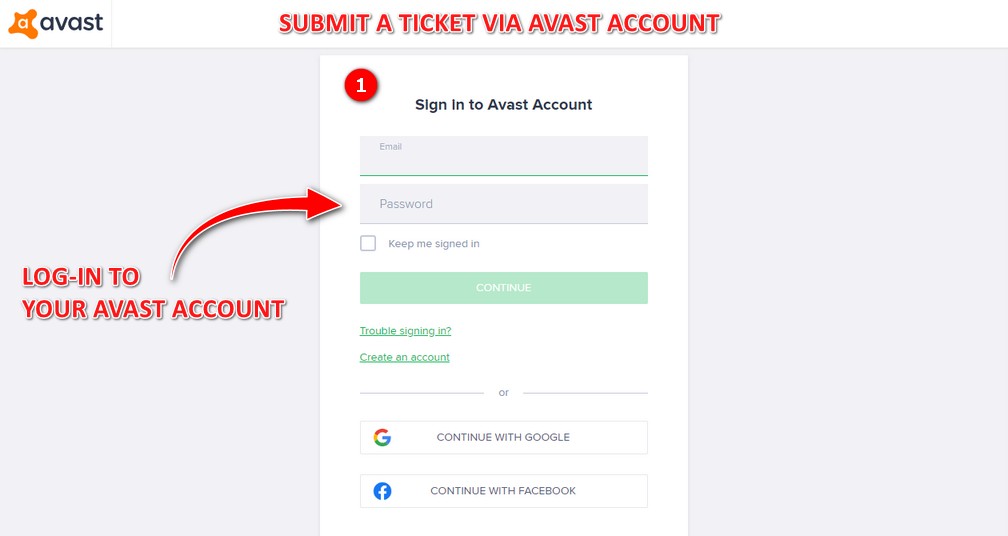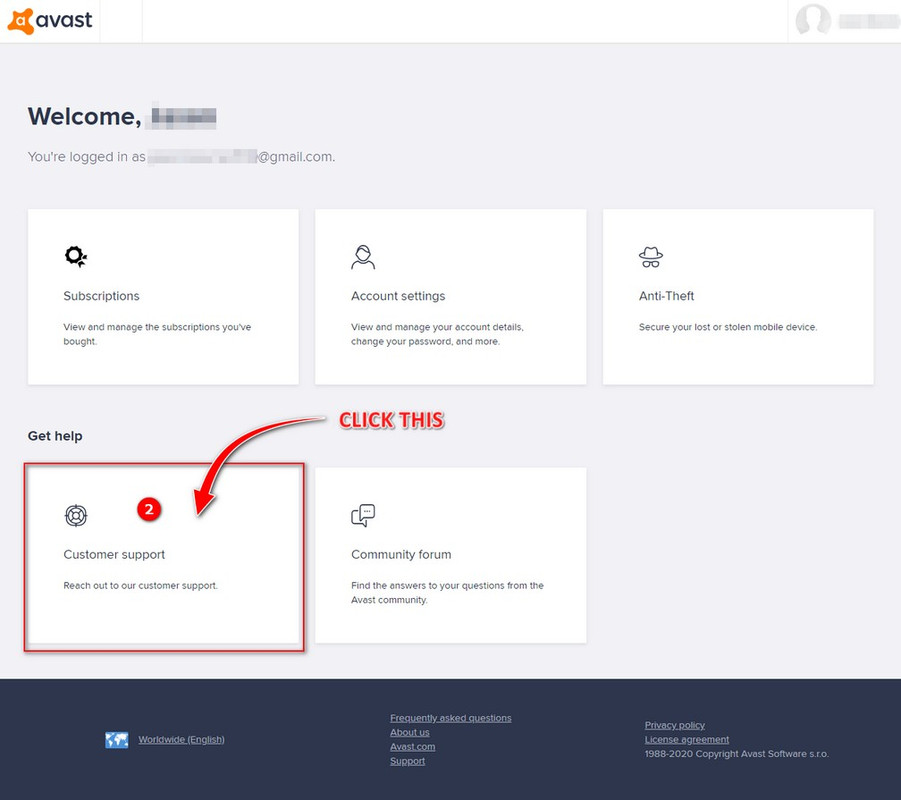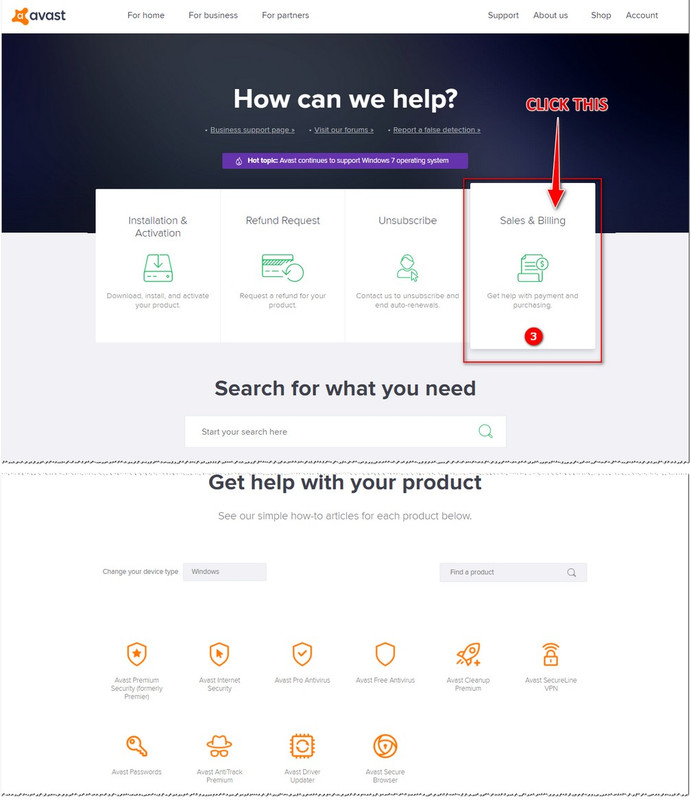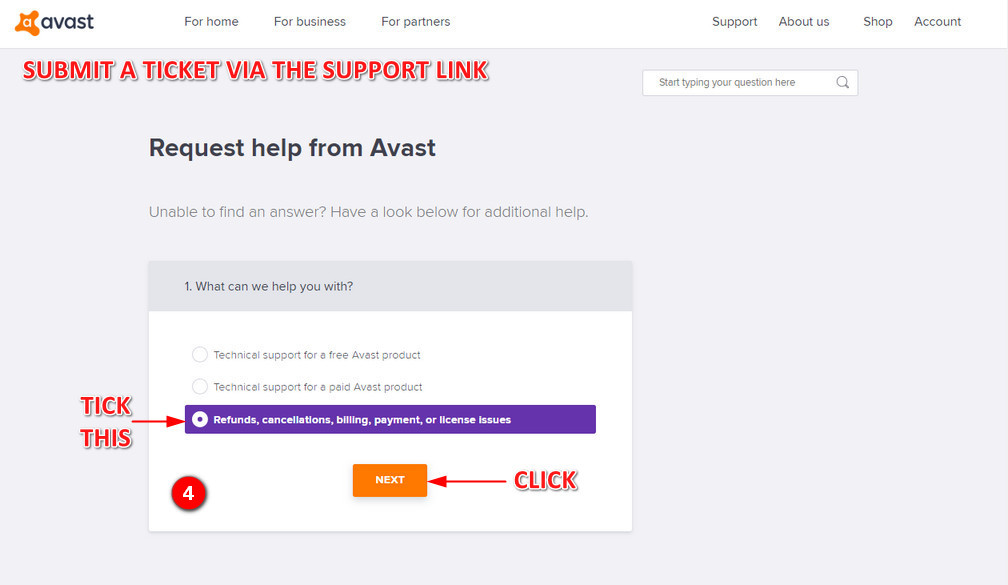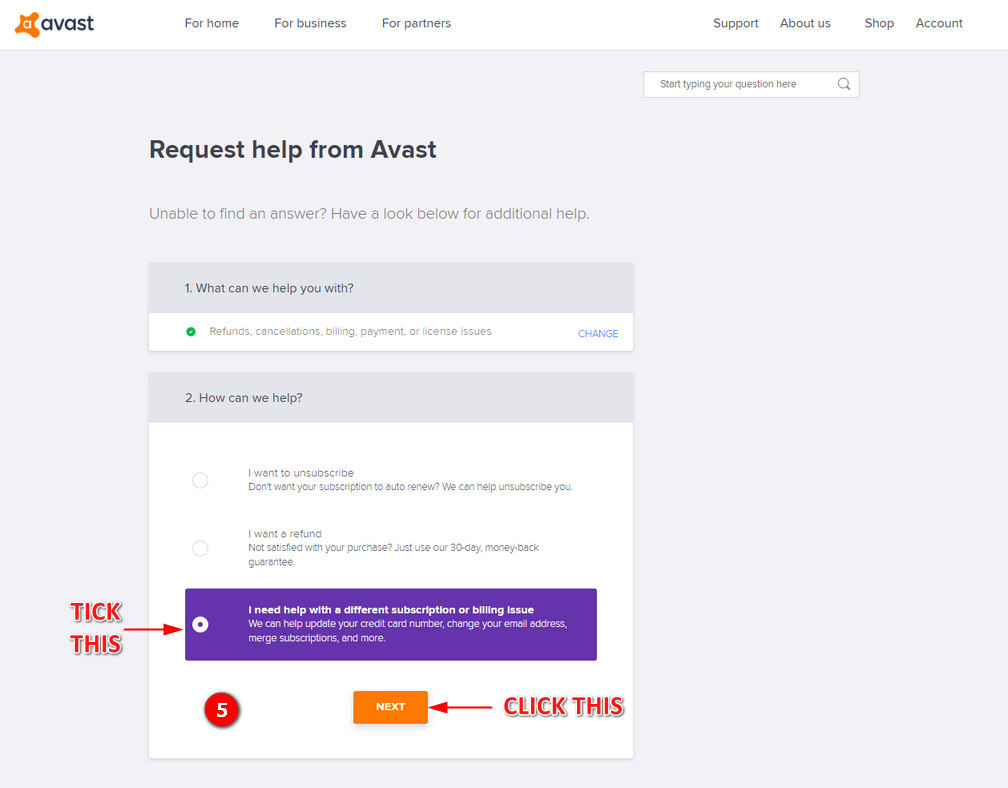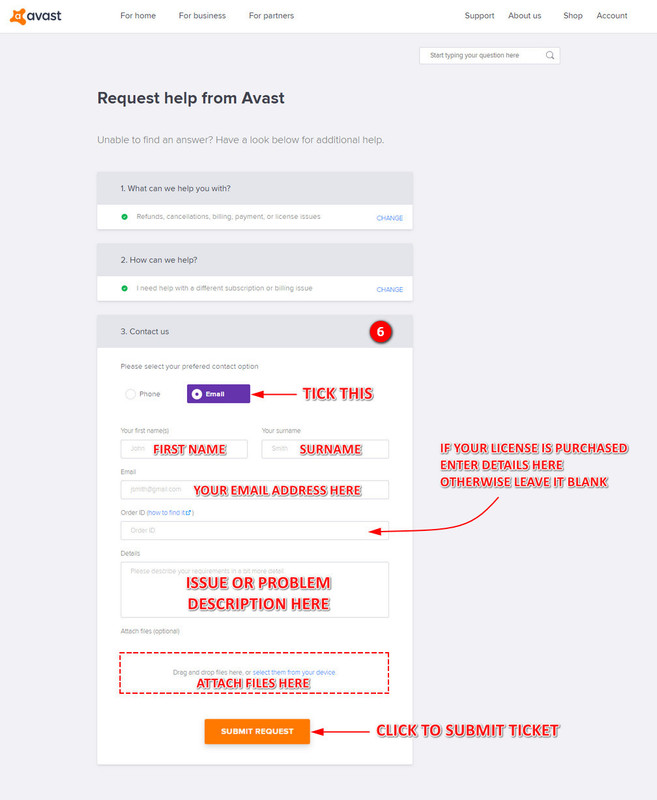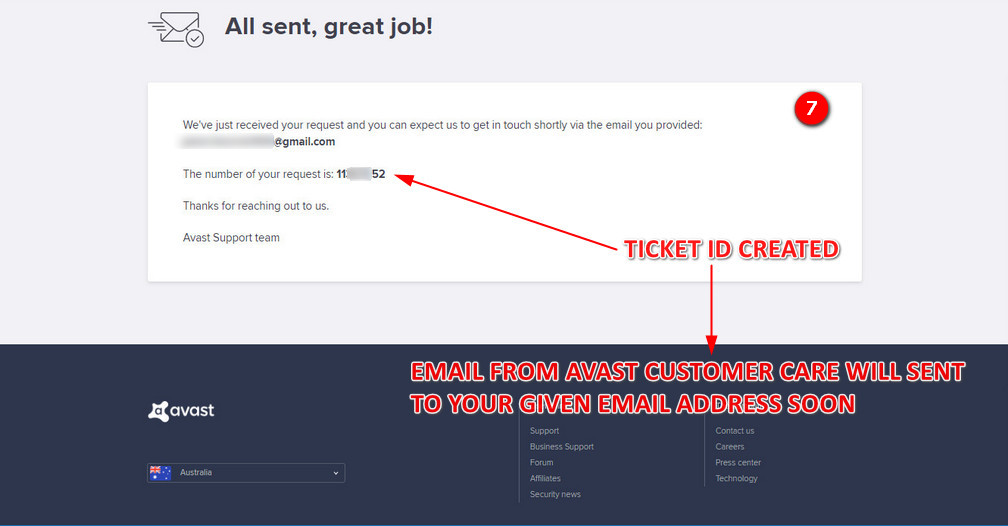 Via Avast Home Page
In the
Avast Home Page
and scroll down below and click-on "Contact Us". Follow the numbered guide to get to submit a ticket.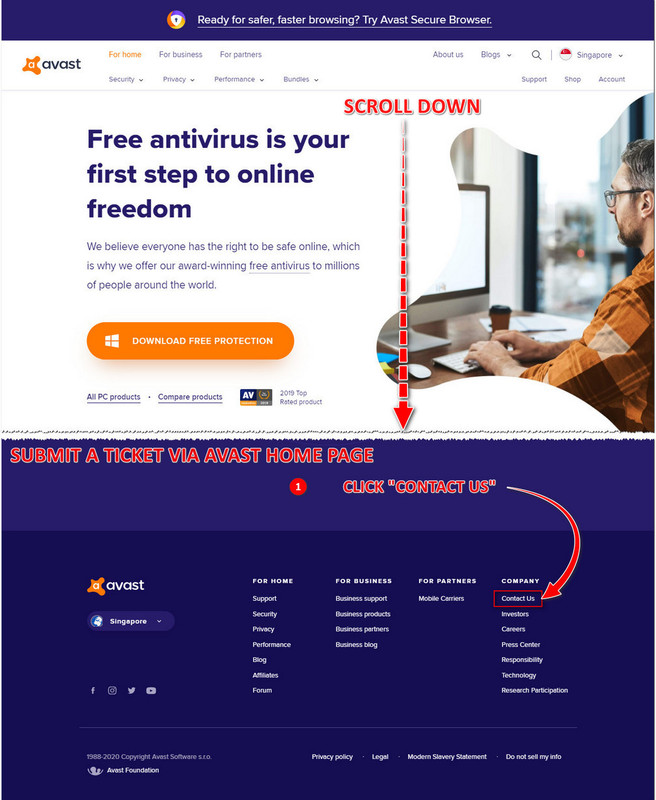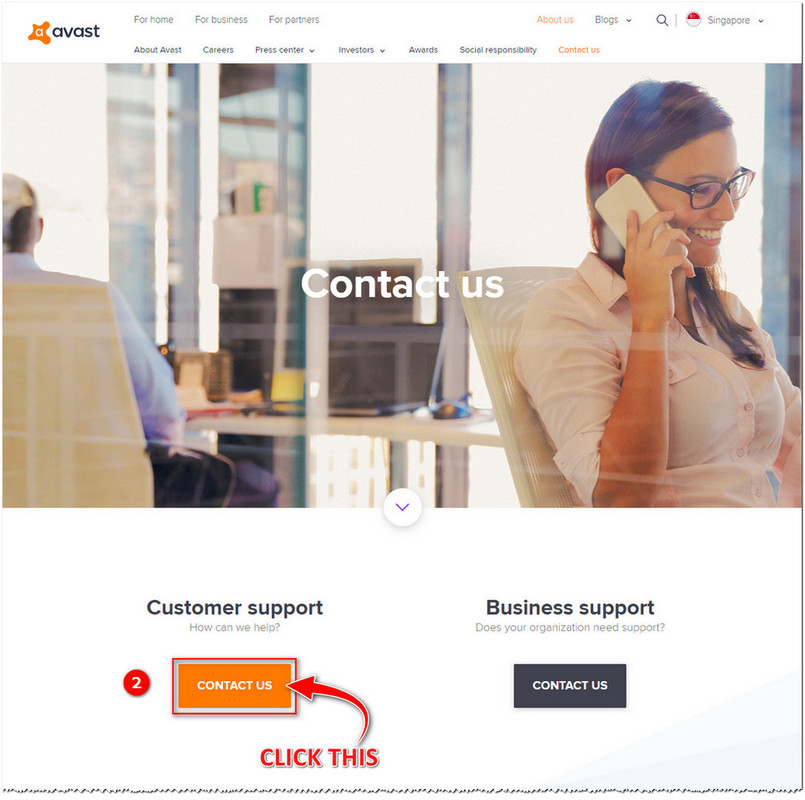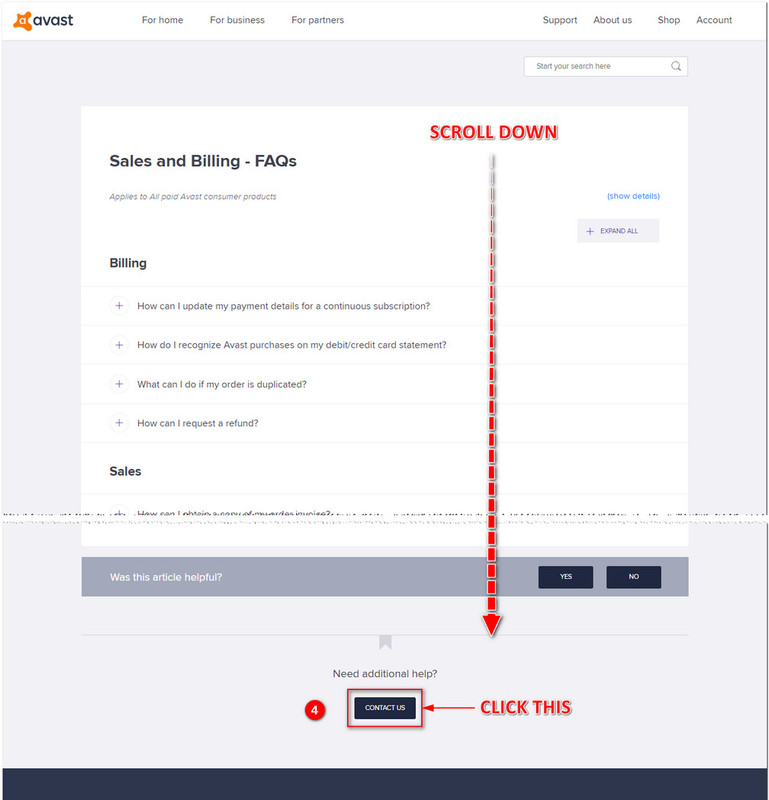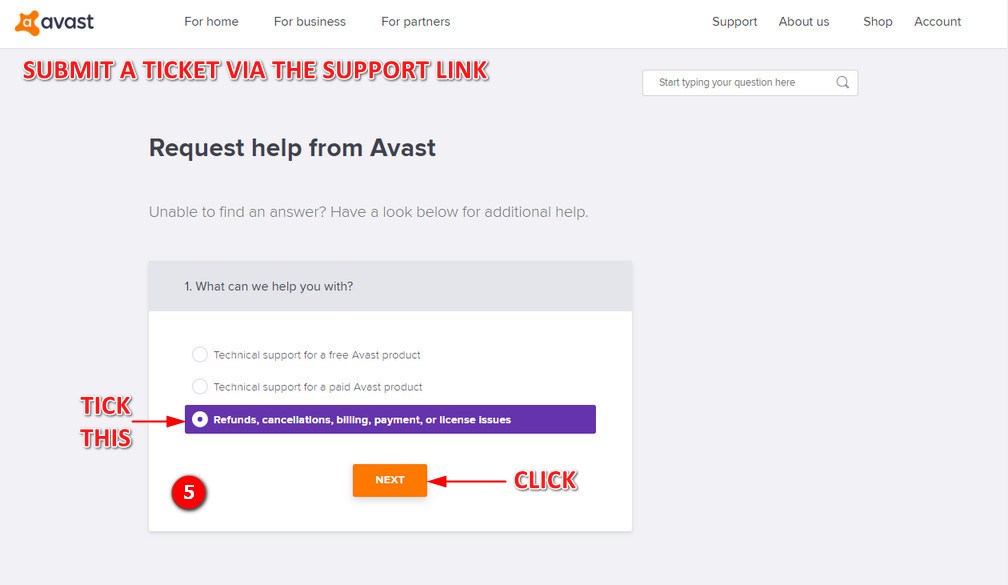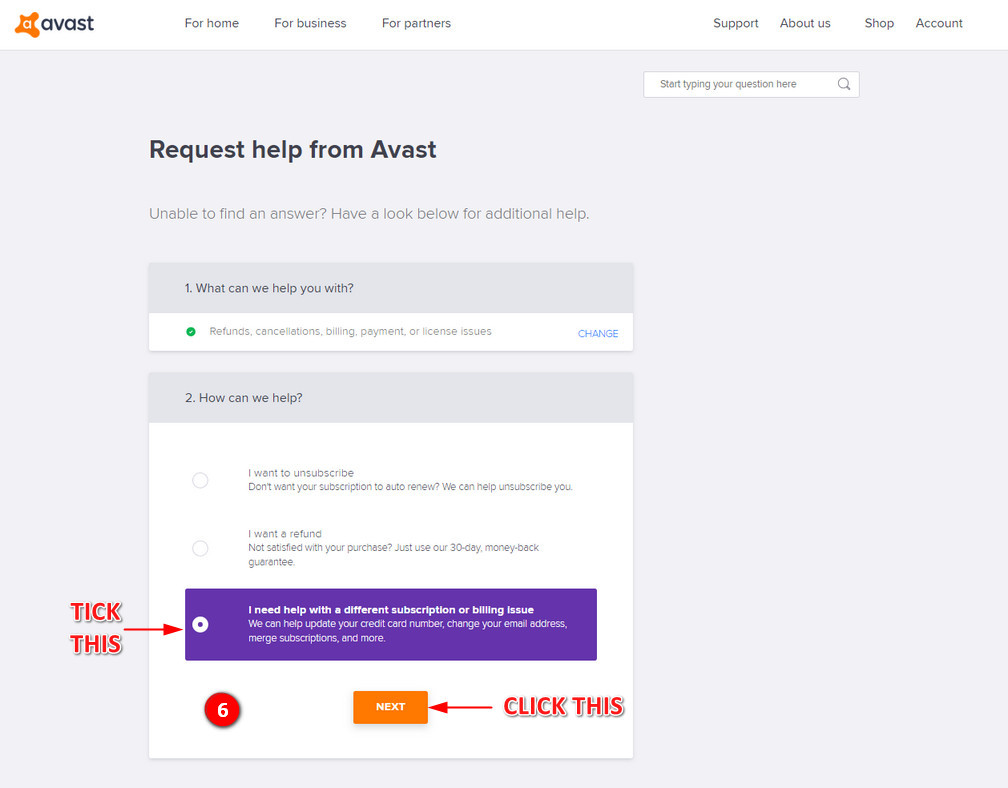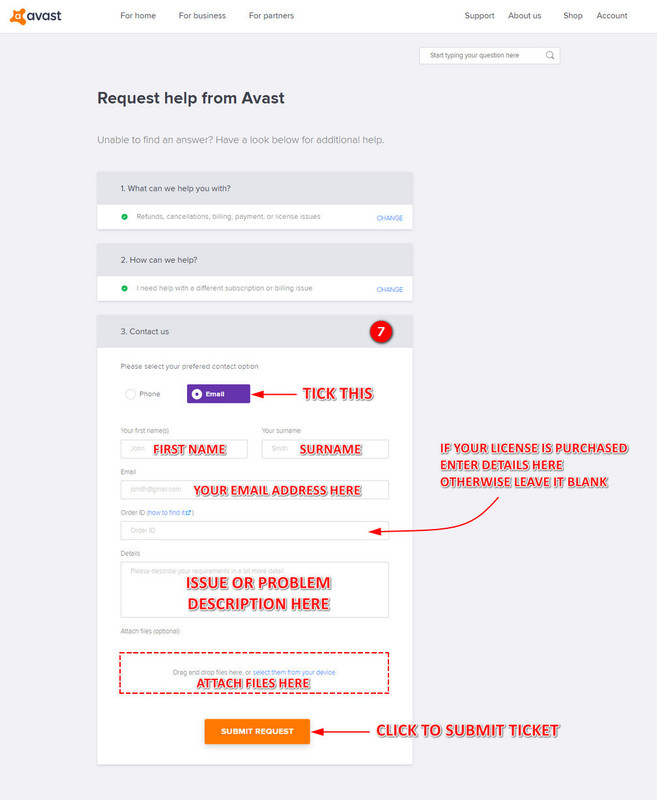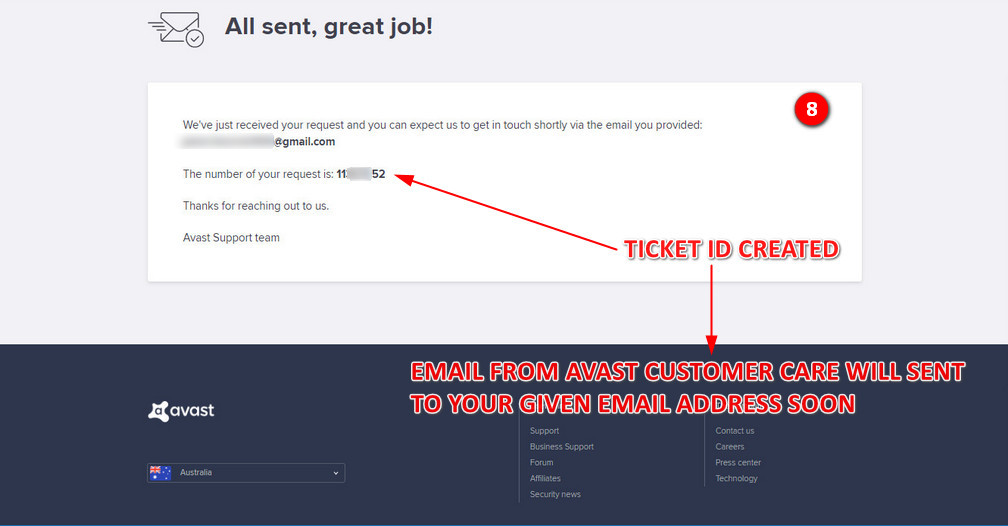 See ticket created and as replied to by Avast Customer Care below.