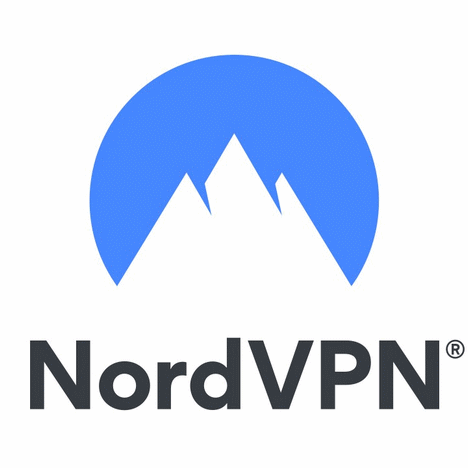 NordVPN
is a Panama-registered service that provides VPN products/services for more than 12 million customers across its plethora of products
(include an encryption tool and a new password manager)
as it tries to become a privacy suite provider. NordVPN protects you from any third-party snoopers, including your ISP, government, or advertisers. Secure your traffic with military-grade encryption and connect to public Wi-Fi hotspots without worrying about hackers stealing your data. Surf the net without restrictions — connect to any of our 5635+ servers available in 60 countries and enjoy your favorite content wherever you are.   
Get secure and private access to the internet



Imagine VPN as a secure, encrypted tunnel for online traffic to flow. Nobody can see through the tunnel and get their hands on your internet data. NordVPN gives you peace of mind each time you use public Wi-Fi, access personal and work accounts on the road, or want to keep your browsing history to yourself.



Protect all your devices



Do you use Windows at work, macOS at home, and Linux for your special projects? No problem. There's a NordVPN application for each of these, plus apps for iOS, Android, and Android TV. Oh, and also encrypted proxy extensions for Chrome and Firefox. Best of all, with one NordVPN account, you can secure up to 6 devices at the same time.



Enjoy fast and stable connection anywhere



Buffering is the ultimate buzzkill, so streaming or downloading files with a slow internet connection is not an option. No worries here! Choose from over 5300 NordVPN servers in 58 countries and enjoy the fastest VPN experience. Having more servers means less load, and the wide variety of locations means there's a higher chance you'll find one nearby.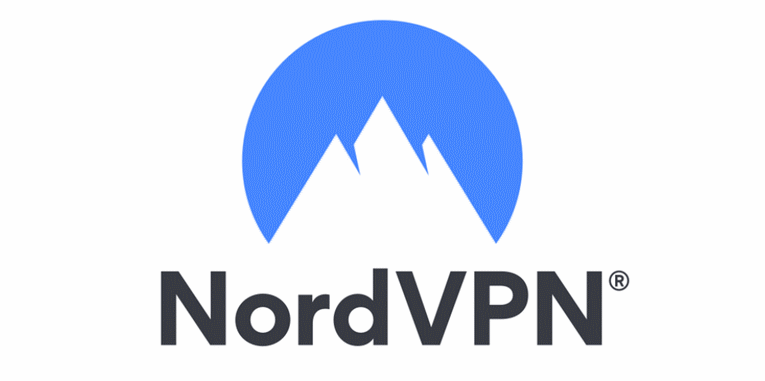 NEXT-GENERATION ENCRYPTION
NordVPN uses AES with 256-bit keys, which is recommended by the NSA for securing classified information, including the TOP SECRET level.
Advanced Encryption Standard (AES)
is an encryption standard used and approved worldwide by governments, cybersecurity experts, and cryptography enthusiasts. Right now, there is not enough time in this Universe to crack AES 256-bit encryption.
NordVPN utilizes two different VPN protocols
NordVPN creates a tunnel to transmit your data to VPN servers securely. NordVPN uses two different security protocols to determine how that tunnel is actually formed.
IKEv2/IPsec
Internet protocol security (IPsec) operates with the newest version of the Internet Key Exchange (IKEv2) to enhance security, stability, and speed. IKEv2/IPsec employs powerful cryptographic algorithms and keys, which are unbreakable by supercomputers.
With computing power continuously increasing, and cryptography breakthroughs always around the corner, it's important to stay one step ahead. That's why NordVPN uses the very adaptable Next Generation Encryption (NGE) with IKEv2/IPsec. No matter how fast the world changes, you will get state of the art encryption.
Quote:What is IKEv2/IPSec?

IKEv2 is a state-of-the-art protocol option, which combines speed with stability and security. A unique aspect of IKEv2 lies in its ability to hop between connections. For example, it can automatically jump from WiFi to a cell network without losing or dropping the secure VPN connection. When combined with Internet Protocol Security (IPsec), it significantly increases security and privacy of the user by employing very strong cryptographic algorithms and keys.

NordVPN uses NGE (Next Generation Encryption) in IKEv2/IPsec. The ciphers used to generate Phase1 keys are AES-256-GCM for encryption, coupled with SHA2-384 to ensure integrity, combined with PFS (Perfect Forward Secrecy) using 3072-bit Diffie Hellmann keys. IPsec then secures the tunnel between the client and server using the strong AES256.
OpenVPN
OpenVPN is an extremely versatile security protocol, which you can use both for TCP and UDP ports – for safe browsing, gaming, and live streaming. To guarantee the protection of your sensitive data, NordVPN uses AES-256-GCM encryption algorithm with a 2048-bit DH key.
The whole global cybersecurity community has a stake in OpenVPN since it has an open source code, which is freely available for review and modification. With every new bug report, with every new-found vulnerability, with every line of code, this security protocol gets stronger and better. It thrives on transparency.
You don't need to be a cryptographer to use NordVPN – just download the app, log in, and connect to one of our servers. One click encrypts your private data.
Quote:OpenVPN is an open source software application that executes virtual private network (VPN) techniques for producing safe site-to-site or point-to-point connections in remote access facilities and bridged or routed configurations. OpenVPN uses a custom security protocol which utilizes TLS/SSL for key exchange. It is able to traverse firewalls and network address translators (NATs).

OpenVPN allows peers to authenticate each other using username and password, certificates, or a pre-shared secret key. When used in a multi-client server configuration, it allows the server to launch an authentication certificate for every user using certificate authority and signature. It uses the OpenSSL encryption library broadly as well as TLSv1.2/SSLv3 protocols and consists of many control and security features.
IKEv2/IPsec has been adopted as a default in NordVPN iOS and macOS apps, while OpenVPN is the default for NordVPN Windows, macOS, and Android apps. That means that macOS users have the freedom to choose between IKEv2/IPsec and OpenVPN. IKEv2/IPsec and OpenVPN have their pros and cons, but both are dependable and highly recommended by NordVPN. Either of these protocols is a safe option if you are concerned with your online privacy and security.  
More on NordVPN Next-generation encryption HERE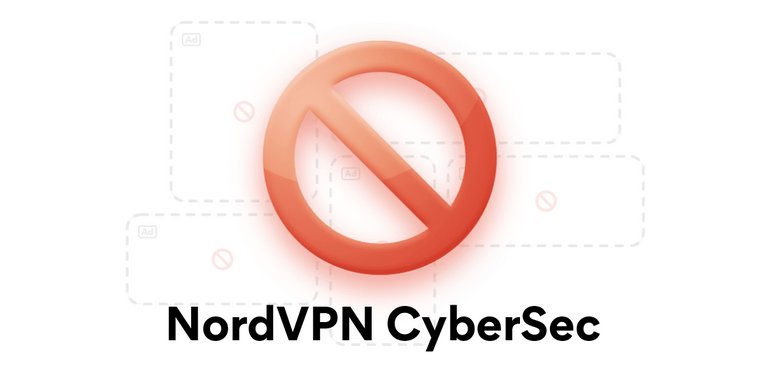 CyberSec
NordVPN CyberSec
is an advanced technology solution that takes your security and privacy to the next level. It blocks suspicious websites automatically so that no malware or other cyber threats can infect your device. Besides, it takes care of annoying flashy ads, which speeds up your browsing experience. NordVPN CyberSec feature checks a real-time block list of websites that are known for hosting malware, spyware, trackers, or other harmful software. So when our DNS server receives your request to enter a specific site, CyberSec quickly checks its address against the list of possible threats and decides whether to allow the access.
If CyberSec blocks the website, you will see a warning message and will not be able to enter the site or see any of its contents. However, if for any reason you wish to proceed, you can do it at your own risk. To do that, disable CyberSec in Settings of the NordVPN app.
The full CyberSec feature is available in the NordVPN apps for Windows, iOS, macOS (OpenVPN only), and Linux. You can enable it in the Settings menu. Due to Google's policies, CyberSec does not block ads in the NordVPN app for Android downloaded from the Google Play Store. It does, however, keep protecting you from accessing malicious sites.
3 main benefits of using CyberSec: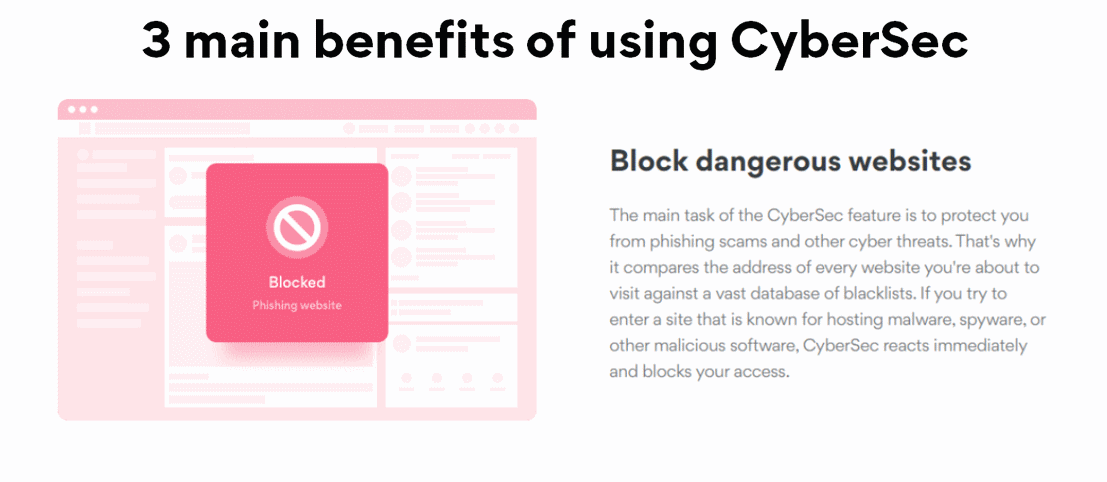 Block dangerous websites



The main task of the CyberSec feature is to protect you from phishing scams and other cyber threats. That's why it compares the address of every website you're about to visit against a vast database of blacklists. If you try to enter a site that is known for hosting malware, spyware, or other malicious software, CyberSec reacts immediately and blocks your access.



Avoid botnet control



With CyberSec protection on, your device will be safe from participating in DDoS (distributed denial-of-service) attacks. That applies even if malware has already infected it. CyberSec will detect and cut any communication between the device and the 'Command and Control' server of the botnet. This way, it will prevent your computer or any other gadget from joining a botnet zombie army.



Skip annoying ads



CyberSec hides unwanted pop-ups, autoplay video ads, and other advertising material the moment you enter a website. Not only does that allow you to enjoy the content you are there for, but it also improves the load speed of the site and saves you some precious mobile data. So finally, you can experience the internet ad-free, the way you have always wanted it to be.

CyberSec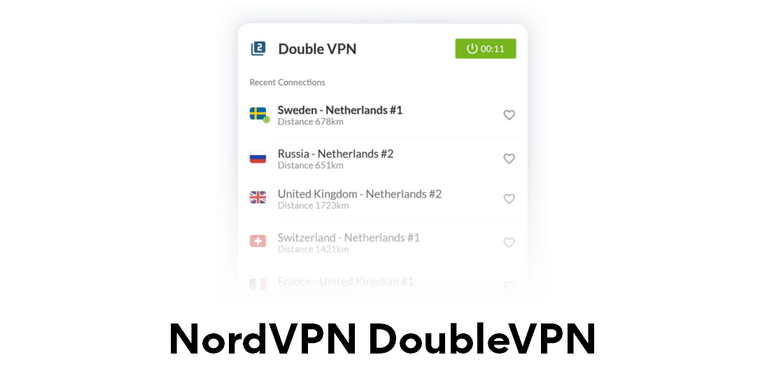 DOUBLE VPN
Double VPN
is a security solution when the data is encrypted twice through a multi-node farm. The encryption is double AES-256-CBC. The user connects to the first node, where the data is encrypted. Then the secured data travels to the second node, gets encrypted again and only then reaches the Internet. With Double VPN, your online activity hides behind two servers instead of one, which is known as VPN server chaining. The working principle is rather simple:  
Your traffic reaches a remote VPN server and leaves it securely encrypted.

The encrypted traffic then passes through a second VPN server and gets encrypted one more time.

You reach your internet destination securely and privately.

This multiple encryption feature is indispensable especially when you need a high level of online security and privacy.   
Double encryption



All your data is protected with an extra layer of encryption. This makes it twice as hard for hackers to decipher.



Enhanced security



The connections are mixed between UDP and TCP protocols, which increases the security level of your online activities.



IP protection



As your actual IP address was changed by the first VPN server, the second server doesn't have any information about you.




Complete privacy



Nobody, not even your ISP can see your final destination on the web. They can only know that you are using a VPN service.

The Double VPN feature is included in the NordVPN subscription package and is currently available in our Android, macOS (OpenVPN version), and Windows apps.  
Double VPN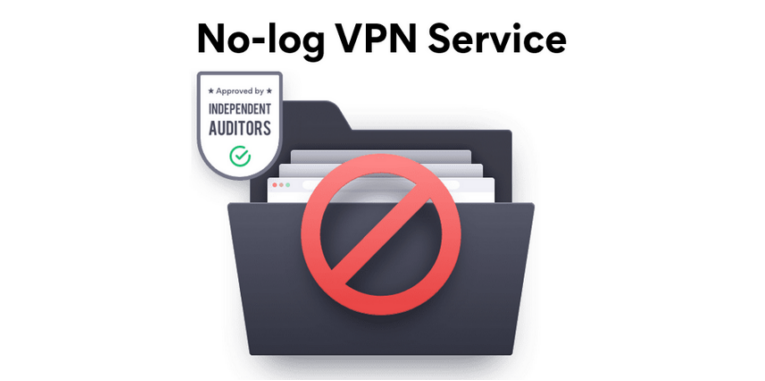 STRICT NO-LOGS POLICY
Without a VPN, all your online traffic passes through your internet service provider (ISP). They can see everything you do online and track your behavior. Sometimes they even hand your internet access data over to advertisers, government agencies, or other third parties.
When you connect to a VPN server, your ISP can no longer see what you do on the internet. However, your VPN provider does have that power. So it's crucial to know what kind of logs – details about you and your online activity – the provider keeps.  
The main types of internet logs are: (1)
Connection logs
,
(incoming / outgoing IP address, connection date and duration, amount of data transferred, VPN servers used, etc.)
and (2)
Usage logs
(websites visited, files downloaded, software used, etc.)
. There is a lot of potentially sensitive personal information is included in
usage logs
. VPN providers are not supposed to collect them at all – if you find one that does, run the other way! While most providers claim to run no-log VPN services, many still collect extensive connection logs. That's a problem because third parties could use this information about your internet access to identify you.
NordVPN does not store connection timestamps, session information, used bandwidth, traffic data, IP addresses, or other data and this is confirmed by independent auditors --
PricewaterhouseCoopers AG
, Zurich, Switzerland. The audit report concludes that NordVPN's policy description is fair and accurate. NordVPN is based away from the EU and US jurisdictions thus
there is no legal obligation to collect personal data.
NordVPN's also offers premium add-on solutions
(Double VPN and Onion Over VPN)
to the user who requires more layer of security. 
Strict no logs policy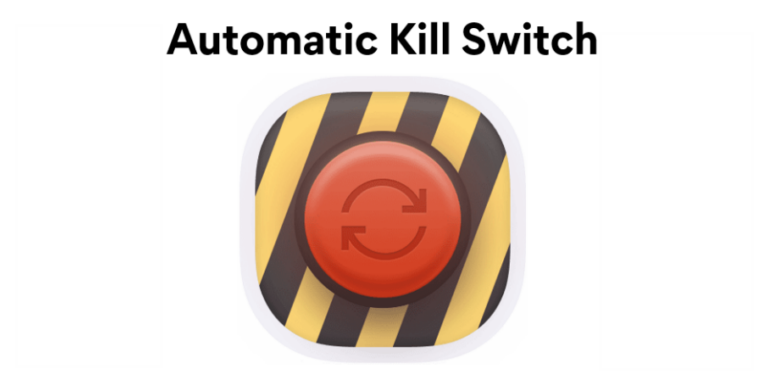 AUTOMATIC KILLSWITCH
NordVPN's Kill Switch is an advanced security measure, which prevents your data from leaking to the web by terminating a process when the VPN connection drops. The VPN Kill Switch continuously monitors your connection to the VPN server. If the connection accidentally drops, the Kill Switch blocks your device
(or the apps you have specified)
from accessing the web. 
NordVPN encrypts your internet traffic and routes it through a VPN tunnel, hiding your IP address, and shielding your private data from third parties. But the Kill Switch is the last line of your defense, which secures your private data from accidental exposure.
Your connection to the internet stays blocked until the VPN tunnel is restored or you disable the Kill Switch.
Common Causes of VPN disconnections
Unstable internet connection



It's simple – interruptions in your internet connection can cause interruptions in your connection to the NordVPN server. Factors like weak Wi-Fi signal or frequent timeouts and disconnections can lead to VPN connection failures. In the same vein, switching between Wi-Fi and mobile will not cause problems. However, if your device constantly bounces between Wi-Fi hotspots and mobile internet, the chances of VPN disconnection increase.



Software and devices



Your firewall or antivirus might block the NordVPN app from establishing a VPN tunnel. This can be fixed by adding NordVPN to the firewall's list of exceptions. Similarly, if your device

(computer, phone, tablet, etc.)

has auto updates turned on – which we recommend – it may reboot itself and stay without the protection of the VPN tunnel. To prevent that, turn on the Kill Switch and auto connect options.



Server and networking failure



NordVPN is as reliable a VPN service as they get. Our server timeouts and failures are very uncommon – but they are possible. NordVPN has over 5600 servers in over 58 countries. These servers are kept in secure locations with constant supervision. And yet, they are physical boxes, vulnerable to damage as any other physical object. Once, during a construction accident caused by a third party, one of our cables was cut, causing disconnections.

NordVPN software has two versions of the Kill Switch feature:
For Windows and macOS

You can disable the internet connection or specify which applications should be blocked if the connection to a NordVPN server drops. Blocking selected apps is recommended for advanced users, who have a full grasp of every app running on their device. The system-wide Kill Switch is the safer option.


For Android and iOS

Kill Switch is integrated into all NordVPN iOS apps and prompts a system-wide network lock in case a VPN connection drops. You can also enable the native Kill Switch for Android 7 or later by going to Settings -> Wireless and networks -> More -> VPN.



You can use Kill Switch  with our custom NordVPN software for Windows, macOS, Linux and iOS devices.  Note: The Kill Switch in the iOS app does not terminate any specific applications; instead, it disables the system-wide Internet access if you are not connected to a VPN server. It is available in NordVPN for iOS 2.2.2 or later.



 


How VPN Kill Switch Works?



Automatic Kill Switch





 





DNS LEAK PROTECTION



The

Domain Name System

(DNS) is responsible for resolving domain names such as "nordvpn.com" into actual IP addresses to connect to. It translates the long, complex and hard-to-remember numeric names of web servers into human language, and the other way around.

So whenever your computer needs to connect to a certain website, such as when you enter "www.google.com" into your browser, it first contacts a DNS server and requests the unique IP address of that site. This procedure is a crucial piece of how the Internet works.

When you connect to a VPN, all your online traffic is supposed to be routed through the VPN network. All DNS requests/queries should go through the encrypted tunnel straight to your VPN provider's DNS servers.

It is extremely important that all the traffic originating from your computer is routed through the VPN network.

That includes the above-mentioned DNS requests – they should go through the VPN tunnel to your VPN provider's DNS servers, rather than those of your ISP.


However, your system may for some reason revert to the default DNS servers and a "query leak" ensues. A

DNS leak

is a security flaw that allows your queries to travel to the default DNS servers, which belong to your internet service provider (ISP) resulting in your ISP being able to see what websites you are visiting. Your ISP or DNS provider, will  be able to see the websites you visit, the services you use, and you won't even know about it, unless you take a special DNS test for leaks. You could call it a VPN security test because if a service won't fully reroute all your traffic, it's not as secure as it should be. That's why it's imperative to choose a VPN with DNS leak protection.

When you connect to NordVPN, your device only uses DNS servers operated by NordVPN. All your DNS queries travel over the encrypted tunnel and are resolved on the same VPN server you are connected to. This way, you never have to worry about your confidential information leaking and third parties spying on it.

DNS leak protection





 





ONION OVER VPN





Onion Over VPN

is a special feature of NordVPN. It gives you all the advantages of The Onion Router (Tor) combined with the extra security of a VPN tunnel. 

The Onion Router (Tor) is a specialized browser that sends your data through a chain of servers to hide your identity. When your internet traffic enters the Onion network, it goes through layers of encryption at every point of connection, making it difficult to identify where the traffic comes from.

The entry node sees your real IP address

,

but not the final destination on the web

.

The exit node sees the final destination

,

but not your IP address.



When you use NordVPN, even the entry node cannot see your IP address. NordVPN encrypts your traffic and hides your real IP before connecting to the Onion network. So even if someone is observing vast portions of the Onion network, they won't be able to discern your real identity.



3 reasons you need Onion Over VPN:


 

Simplicity



Just one click and you're routed through the Onion network. You can also connect to a regular NordVPN server and use the Tor browser – your choice.



Privacy from ISP or authorities



Your internet service provider can see that you use Onion – though not what for. NordVPN shields you from all third parties and does not track your online activity – roam the internet in absolute privacy.



Encryption



NordVPN sends your traffic through an encrypted tunnel, adding another layer of security over your browsing.

Onion Over VPN








SERVER LOCATIONS


 




Servers and locations






 







STREAMING





Use VPN to enjoy fast and smooth online streaming


 

Access content while traveling



Stream your favorite movies and TV shows securely and privately, no matter where you are.



Stream with no interruptions



Fast connection with no limits on speed or bandwidth – the best VPN experience you can get.



Stay secure at all times



Enjoy the content you want while being fully protected with military-grade encryption.



NordVPN will protect your online communications from unwanted snoopers, including your ISP, and will give you fast experience when streaming or downloading media content. Anytime, anywhere, on any device. NordVPN helps you avoid bandwidth throttling and slow connection speeds when streaming or downloading. It solves the problem by rerouting your internet traffic through an encrypted virtual tunnel and hiding your IP address. Due to this setup, your ISP can't see where you go or what you do on the internet. Therefore, they are no longer able to mess with your connection based on your activities. On top of that, a VPN secures your communications with robust encryption so that you can live your digital life in full security and privacy.




Why NordVPN is your best pick for hassle-free streaming experience


 

Servers everywhere



More servers means less load and better speeds for your online activities. We offer 5634 servers in 58 countries, so you can find a server nearby, wherever you are.



Multiple connections



You can secure up to 6 devices with one account, so whether you want to watch some videos on your phone, or organize a movie night at home, you can do both.



No throttling



Some VPNs place monthly caps on network bandwidth, allowing you upload and download only a limited amount of data. We don't do that. Enjoy as much online content as you want.



SmartPlay feature



The advanced SmartPlay technology is implemented by default in all NordVPN apps. Enjoy secure access to your favorite streaming sites and services with no extra steps.




Streaming



 







SmartPlay





SmartPlay

is a NordVPN feature that helps you securely access the content that would otherwise be unavailable. Best of all, it does it in a way that you never even have to think about it. It's implemented in our apps seamlessly, so there's nothing to set up, update, or activate.

All that is possible because SmartPlay combines the best features of the VPN and Smart DNS technologies. If you used a regular Smart DNS service, you would set its server as the preferred DNS server in your router or network settings. That would give you more access to various streaming content but add no extra security to your connection. Besides, it would involve manual setup on your router or separate devices, which may be complicated depending on your tech skills.

With the SmartPlay technology, all you need to do is connect to the right NordVPN server. That's it: you can access your content safely without any manual configuration.



Key benefits of SmartPlay


 

Access content away from home



Watch movies and TV shows in full security and privacy – even when abroad.



Stream with no extra steps



Just connect to a NordVPN server and stream away – no special setup required.



Stay secure every step of the way



Enjoy your favorite content with the full protection of military-grade encryption.


SmartPlay





 






P2P FRIENDLY





P2P

stands for "

Peer-to-Peer

" networking. It is one of the fastest and most convenient ways to share files with large groups of people. With P2P, each downloader also becomes an uploader, making the process of file sharing much more efficient.



NordVPN has no bandwidth or speed limits – we have no intention to meddle with your internet connection.



Instead, NordVPN provides P2P servers – there are hundreds of them in different locations around the world, optimized for file sharing. So you can enjoy the fastest and most secure VPN experience anywhere and anytime.

In case your VPN connection has any issues, the automatic Kill Switch feature makes sure that your IP address is never exposed. It either shuts down the apps you have selected beforehand

(such as file-sharing services)

or disables your internet access.

On top of that, NordVPN protects the files you download and everything else you do online with military-grade encryption. And if you don't want your ISP or anyone else to know you use P2P, NordVPN doesn't collect any data on your online activity. Even if someone asks, we have no information to provide.

NordVPN P2P





 






LIGHTNING SPEED



NordVPN offers both top-notch security and ultra-fast connection, so you can have the best VPN experience without compromising your online privacy and security.

Unlike other VPN service providers, NordVPN doesn't limit your bandwidth. Instead, we're constantly expanding our server network and investing in our software architecture to deliver consistently fast speeds and reliable online protection. Here are more reasons to try the world's most trusted and fastest VPN service.

 




Lightning speed







VPN APPS



VPN download for all your devices.

See VPN APPS LIST for more details.

 
 





VPN apps






 







BROWSER EXTENSIONS



The new lightweight NordVPN browser extension will help you stay secure and private on the Internet and safely access your favorite websites even if they are not protected by HTTPS. Using this solution, you encrypt your traffic and replace your real IP address with one of 5600+ available IPs in over 60 countries.

Extra protection from IP leaks will make sure that your online identity always stays protected. You can also use the extension to block annoying ads, malware, and other threats.

The NordVPN extension applies to the Chrome and Firefox browsers on your computer and Android* devices. However, you can download the NordVPN apps for Windows, macOS, Android or iOS for the same subscription price. The apps will secure everything you do online with military-grade encryption.

The NordVPN extension helps you securely access your favorite websites, even those that still don't offer HTTPS protection. If the website is not protected by HTTPS, all communications between you and that website are visible and can be intercepted by nefarious users. NordVPN encrypts your Internet traffic so your data always stays secure and private.

The NordVPN extension has an option that allows disabling the WebRTC protocol, which the Chrome and Firefox browser uses by default. This way, your IP address remains safe at all times.

Without the extra protection, the WebRTC protocol may reveal your IP address to all concerned parties, even with a VPN enabled. Such WebRTC leaks may affect your confidential data – without you ever knowing about it.

The CyberSec option, also available in the extension for Chrome and Firefox, allows you to block annoying ads and websites infected with malware or other threats.


Browser proxy extension





 







MULTIPLE DEVICES



One NordVPN account will cover 6 devices at once, providing you 6 times the protection. You can set up NordVPN smoothly on any platform – Windows, macOS, Android, iOS, and Linux. The app is intuitive and easy to use, with step-by-step tutorial guides readily available. Encrypted NordVPN proxy extensions for Google Chrome and Mozilla Firefox open up another path for safe and convenient browsing. Just download the extension, log in with your username and password, and your traffic is secured.

Whatever platforms doesn't matter which operating system you use, NordVPN will hide your location, IP address and encrypt the traffic.

Moreover, if you connect NordVPN to your router, it will secure every device on your network, using up only a single space out of the 6 available.



The VPN for all devices in your household


 

Desktop computers



It takes less than 3 minutes to download the app, install it, log in, and connect to a NordVPN server.



Laptops



You often work in coffee shops, using free Wi-Fi? Public hotspots are a major security risk. A VPN is a must.



Smartphones



No matter if you are a hardcore Android user or an iOS fan, NordVPN will keep your personal data more personal.



Tablets



Have you ever used your tablet to access your bank account or other sensitive data? A bad idea without a VPN.




Multiple devices





 







DEDICATED IP ADDRESS (add-on)



Your personal IP, your control. Easily switch to a dedicated IP address in the NordVPN app.

When you connect to NordVPN, we assign you an IP address that is shared with other users. This is a default practice to ensure your ultimate online privacy.

Privacy-wise, using a shared IP is the best option. However, using VPN with dedicated IP adds other benefits on top: accessibility and risk-free online reputation. That's because a dedicated IP address belongs to only a single account – yours, instead of being used by hundreds of other users. Adding a dedicated IP to your VPN service gives you freedom – you can switch between shared and dedicated IP depending on what you're up to online.
 


21_deicated_ip_how.gif



Dedicated IP address







24/7 CUSTOMER ASSISTANCE



Our award-winning customer service agents are ready to help you all day, every day. Get in touch with them directly, or find the answers you're looking for in our Help Center.

NordVPN has been awarded "Best Customer Service 2018" by BestVPN.com.


 







 
 


 

The NordVPN Windows app lets you enjoy private and secure internet access anywhere, anytime. To get full protection right from the start, set the VPN app to start up automatically whenever you turn on your PC.



Easy-to-use VPN app


 

Quick Connect



Tap the Quick Connect button, and our smart algorithm will find the best possible server option for you at that moment.



Launch on startup



Stay secure effortlessly: set the NordVPN application to start up automatically whenever you turn on your computer.



Stay safe on public Wi-Fi



Flip a switch once and forget about it – the app will automatically connect to VPN every time you hop on a Wi-Fi network.



SmartPlay



Access streaming websites securely. Simply connect to any server and let our SmartPlay technology do the job.





Fully customizable


 

CyberSec



Enable the CyberSec feature to protect yourself from malware and many kinds of malicious online threats.



P2P sharing



With NordVPN, download and upload your files securely. NordVPN offers hundreds of P2P servers and has no bandwidth limits.



Choose your location



The freedom is yours: NordVPN offers servers in 58 countries. Open the map or the servers' list to choose your encrypted destination.





Packed with advanced features


 

OpenVPN protocols



If you want to set up the OpenVPN protocol manually, you can easily do that by using the OpenVPN GUI open-source software.



Kill Switch



NordVPN for Windows allows you to specify which programs should be shut down by Kill Switch if VPN connection drops.



Obfuscated servers



While using NordVPN in restricted countries, turn on Obfuscated servers to prevent your VPN traffic from being blocked.



Custom DNS



Our Windows app allows you to configure your device manually to use your preferred DNS servers, other than NordVPN's.


 


How To Set Up and Use NordVPN on Windows 7, 8.1, 10

 


How To Set Up and Use NordVPN on Windows 7, 8.1, 10



NordVPN for Windows

Download NordVPN for Windows







 


 

You don't have to be a tech expert to safeguard your privacy online. Easy to set up, even easier to use – benefit from a simple yet powerful and fast VPN app that works smoothly with your Mac.
 


 


Setting up NordVPN OpenVPN application on macOS



NordVPN for Mac

Get NordVPN for Mac HERE

Get OpenVPN HERE






 


 

The easy-to-use NordVPN app for Android is a must if you often connect to public Wi-Fi hotspots. It uses OpenVPN, the security protocol that gives you reliable, fast, and secure VPN experience at all times.
 


 


How to Install and Set Up NordVPN on Android Devices



NordVPN for Android

Get NordVPN Apple App Store

Get NordVPN on Google Playstore






 


 


NordVPN for iOS/iPhone/iPad


The clear and intuitive app interface makes it easy to stay secure on the go. Powered by the IKEv2/IPsec security protocol, the NordVPN app for iOS protects your online data with military-grade encryption.
 




NordVPN for iOS

Get NordVPN for iOS HERE






 


 

Watch your favorite movies and TV shows securely. NordVPN matches your Android TV perfectly with its native app navigation, so everything, from setting it up to connecting to VPN, comes easy.

 




NordVPN for Android-TV

Get NordVPN for Android-TV (Google Play)

Get NordVPN for Android-TV (Amazon)






 


 

Download NordVPN for Linux to protect against malicious threats and enjoy a safer browsing experience, anytime you go online. With NordVPN, your data stays safe behind a wall of military-grade encryption.
 


 


Connecting to NordVPN on Linux over Network Manager



NordVPN for Linux

Get NordVPN for Linux HERE (.deb)

Get NordVPN for Linux HERE (.rpm)






 


 


NordVPN EXTENSION FOR CHROME AND FIREFOX


It takes 1 minute to transform your everyday browser into a black box of privacy. The proxy extensions for Chrome and Firefox encrypt your traffic. So even if the websites you visit are not secure, you are.
 


 


Using NordVPN Google Chrome Extension | NordVPN



NordVPN Chrome Extension

Get NordVPN Chrome Extension HERE

 


 


How to setup up and use NordVPN Firefox extension



NordVPN Firefox Extension

Get NordVPN Firefox Extension HERE






 


NordVPN SOCIAL RESPONSIBILITY


NordVPN is doing their share of social responsibiity promoting equal opportunities in this day of digital age. 


Quote:

We aim to see the internet the way it was first envisioned – free from crime, censorship, and surveillance.


This vision is a fundamental part of our core values, and we honor this commitment in our policies and our actions.

Working with NordVPN includes taking into account the expectations of diverse global stakeholders. Among others, we have a responsibility to contribute to global communities in a changing world – both online and offline.

NordVPN's key priorities of social responsibility are:
 

Running business in a socially responsible and ethical manner

Supporting human rights, with a special focus on freedom of speech

Promoting global digital awareness through education


 

VPN for nonprofit organizations



The NordVPN Nonprofits program offers eligible organizations VPN subscriptions at reduced prices. More Info HERE



Emergency VPN



In extreme cases of censorship or online privacy violations, NordVPN provides free VPN access upon request. More Info HERE



Education hub



Online security does not have to be a hard topic to grasp: short videos, articles on cybersecurity, privacy tests, and more. More Info HERE


NordVPN supports various non-profit and educational institutions around the world at the same time also runnig social responsibility projects. All these actions cover two main fields: (1) Freedom of speech, and (2) Education and digital awareness. 

 




NordVPN Social Responsibility HERE




 
 




NordVPN Pricing HERE




 


ADDITIONAL YOUTUBE VIDEOS

 


The Best NordVPN Birthday Deal

 


How to Stay Safe Online in 2020 | NordVPN

 


How NordVPN Protects You Online

 


How Split Tunneling Works | NordVPN

 


Man-in-the-middle Attacks Explained | NordVPN

 


Face recognition app and other threats | NordVPN

 


Check if your VPN is working | NordVPN

 


Why You Should Use VPN for Gaming | NordVPN