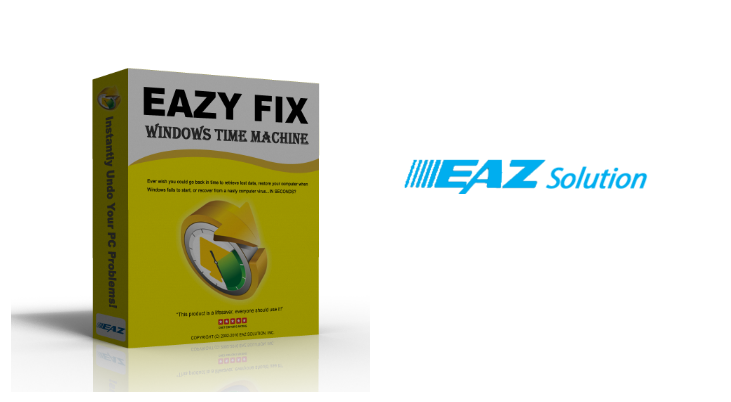 Eazy Fix
 is a system instant recovery solution. It lets users to instantly undo PC problems by reverting the PC back to last hour, yesterday, last week or last month before the problems have happened. Eazy Fix works even if Windows O.S. fails to bootup.
Highlights
1 minute

 to setup Eazy Fix.


5 seconds

 to create a snapshot.

A snapshot contains 

100%

 of Windows system, user data, programs and settings (WYSIWYG).


10 seconds

 to rollback the computer to a snapshot even if Windows fails to bootup.

EXCLUSIVE 30% OFF on Eazy Fix Perpetual License
Perpetual License - $34.95
(The license comes with 1 year FREE License Maintenance. The license maintenance provides free upgrades, developer support, phone support and                                                  other support related services.)
30% Off Coupon Code - PCUN-LIXT-BLIH
You can buy here
- 
https://www.pcundo.com/buy-now/
(
pcUNDO is the online store of Eazy Fix
)