07 November 18, 08:19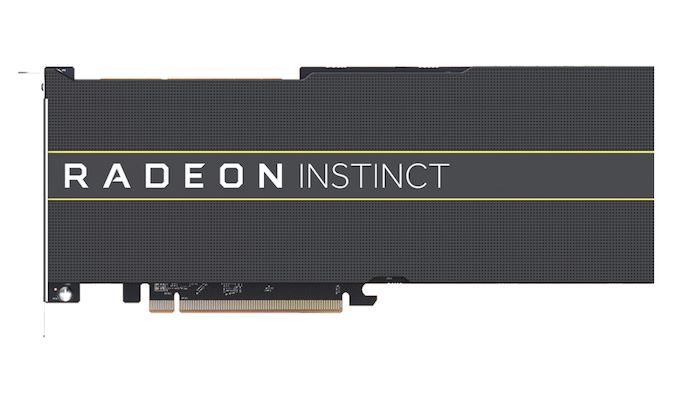 Quote:As part of this morning's Next Horizon event, AMD formally announced the first two accelerator cards based on the company's previously revealed 7nm Vega GPU. Dubbed the Radeon Instinct MI60 and Radeon Instinct MI50, the two cards are aimed squarely at the enterprise accelerator market, with AMD looking to significantly improve their performance competitiveness in everything from HPC to machine learning.

Both cards are based on AMD's 7nm GPU, which although we've known about at a high level for some time now, we're only finally getting some more details on. GPU is based on a refined version of AMD's existing Vega architecture, essentially adding compute-focused features to the chip that are necessary for the accelerator market. Interestingly, in terms of functional blocks here, 7nm Vega is actually rather close to the existing 14nm "Vega 10" GPU: both feature 64 CUs and HBM2. The difference comes down to these extra accelerator features, and the die size itself.
Full reading:
https://www.anandtech.com/show/13562/amd...y-7nm-vega