01 November 18, 09:30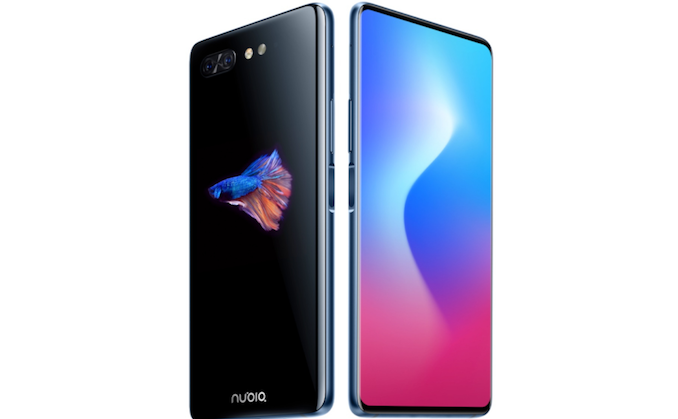 Quote:Nubia, a ZTE brand, this week introduced its new range-topping smartphone outfitted with front and rear displays and Qualcomm's high-end SoC. The new Nubia X features a rare 93.6% screen-to-body ratio on the primary LCD, maximizing its screen real estate while also offering a serious performance. The phone will certainly catch some eyes, but what remains to be seen is how useful the second display is and how will it affect battery life of the device.



Impressive on the Outside



The two screens are naturally the key selling point of the Nubia X. The primary display is a 6.26-inch IPS LCD offering a 2280×1080 resolution, a 19:9 aspect ratio, and featuring no notch (as there is no camera). The secondary display is a 5.1-inch OLED that has the same aspect ratio, but a 1520×720 resolution. The screen on the rear of the smartphone blends with the device's aluminum body and is designed primarily for ultimate personalization (e.g., you can load your own unique wallpaper on the back and get a handset no one else has). To make selfies as the Nubia X does not have a front-facing camera, but users will use the main camera and the rear screen to do so.
Full reading:
https://www.anandtech.com/show/13534/nub...smartphone