Steganos Privacy Suite 19 Free for a limited time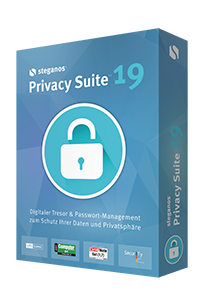 Steganos Privacy Suite 19
is designed for those who need comprehensive protection for their data. It can integrate itself with Windows and you can password-protect your data and even set picture-based passwords. Steganos Privacy Suite 19 combines the award winning Steganos Security software products Steganos Safe and Steganos Password Manager with added features that are only available in the Privacy Suite. Users are able to encrypt sensitive data like business reports, TAN lists or holiday photos thanks to a clear and easy menu navigation - on the PC, in networks and in the cloud. Passwords for all online accounts can be created automatically and are easily managed and administrated, regardless if it is on a computer, smartphone or tablet. With only one click you are able to delete all browser data and histories. You can now block tracking and advertising before information on you is stored, and increase your privacy with an anonymized browser.
External Giveaway Site
https://www.steganos.com/specials/cbe2018/sss19
You will need to confirm your order via the first email reply. Afterwards they will send you the license via email. 
Download Installer Here
http://file.steganos.com/software/sss19int.exe